5 Easy Valentine's Day Crafts and Activities Your Little Bug Will Love
Spread some extra love around your house this year with some crafts and activities perfect for the season! These can be made with items from around your house or can easily be added to your next Target order, they're super fun, cute, festive, and your kiddos will love them!
Sign up to receive relevant celebration tips and hear about new product launches

No. 1

Love Bug Toilet Paper Roll Craft

Not only is this craft super cute, but it's also very easy! Made for little hands with adult help, your little bug is sure to feel like an artist when they finish this. The fun thing about this one, is that it stands on its own, so it's the perfect addition to any Valentine's centerpieces, tables, or to have on your desk while you're working.
Toilet paper rolls (or you can cut a paper towel roll in thirds!)
Children's paint in red, purple, pink, whatever you'd like!
Skewer to poke holes for the legs (adult assistance needed)
Ribbon or stickers to decorate the body
Pipe-cleaners (around 6 will do depending on how many you're making)
Construction or scrapbook paper to cut out the hearts for the wings
Glue to attach the wings, antenna, and eyes (adult supervision/assistance needed)
Scissors to cut paper and pipe-cleaners
Paint your toilet paper roll in the color of your choice.
Glue or paint on any accents to the bug's body you would like.
Adult: Use a skewer or something pokey to create 6 small holes, 3 on each side.
Thread the pipe-cleaners through the holes to create the legs.
Add on beads to the legs and roll the end to add some flair.
Cut out hearts from construction or scrapbook paper to create the wings. Glue to back.
Cut short pipe-cleaners (about 2 inches) and curl the edges to make the antenna. Glue to top inside sides.
Add on a cute little noise or anything else your little bug would like to make their little bug!
Tried & tested by our hive. Here's what we think: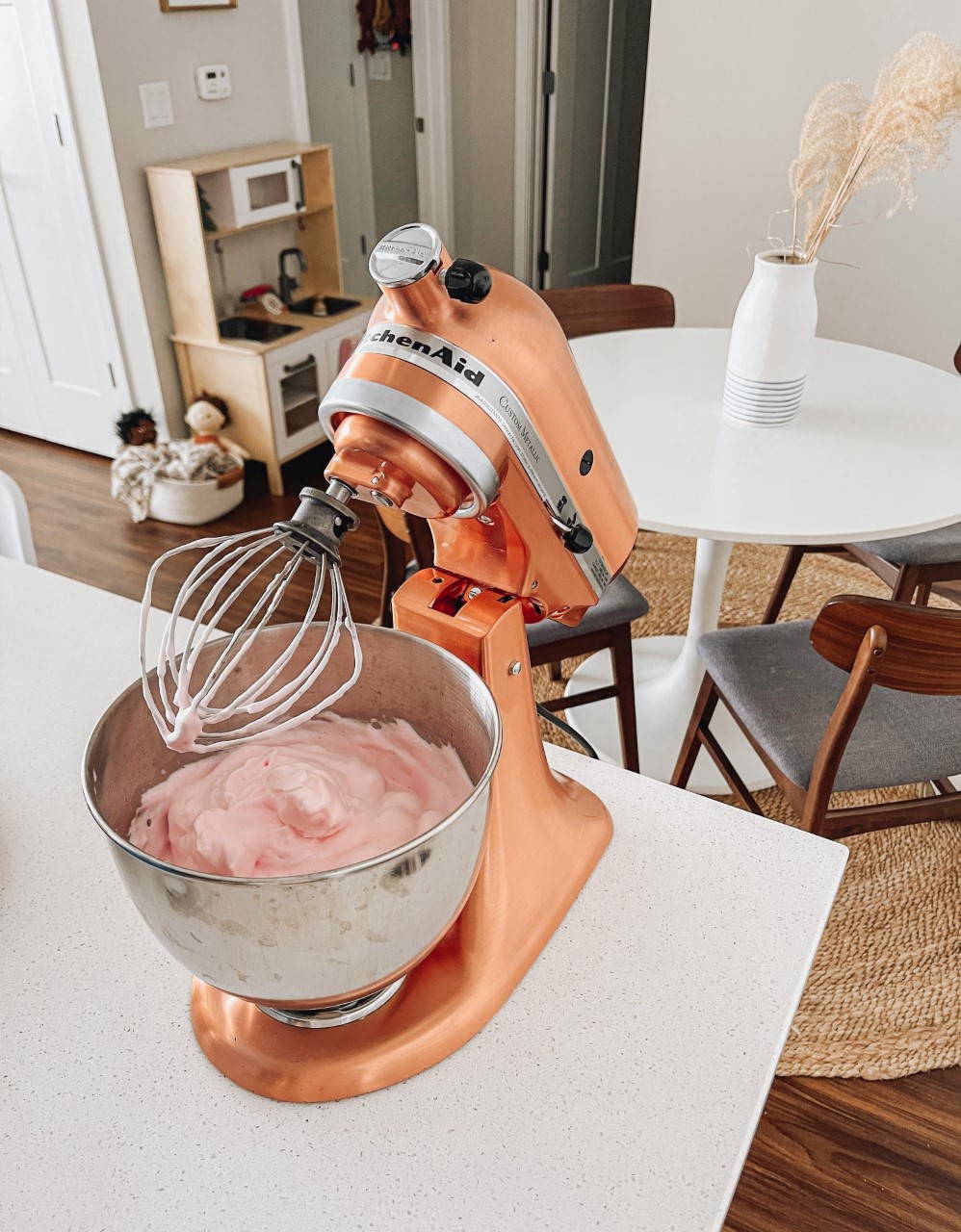 From Hannah Brown, @hellobrownfamily
This sensory activity is perfect for younger toddlers and kids alike because it's edible, fluffy, and fun! Scoop some on the counter for Valentine's Day sensory play.
Strain the cans of chickpeas into a large bowl or standing mixer base. This liquid is called Aquafaba!
Mix on high for a few minutes until the mixture is light and fluffy
(PS: You can save the chickpeas for oven roasting!)
Tried & tested by our hive. Here's what we think:
Age: 2+ with big kid help
No. 3

"I Love You To Pieces"

From: Little Learner Corner

I love you to pieces is an easy peasy, fun craft, for young kids to make and take home on Valentines Day. Kids first address the Valentine's day heart craft to a family member or loved one. Then, complete the sentence " I love you to pieces, because _______", and fill in the heart with different colors of torn construction paper.
Best of all, the kiddos love tearing their own construction paper into tiny pieces. I especially love Valentines Day crafts for kids, such as I Love You to Pieces, because kids also build fine motor skills when tearing and handling the small pieces of paper.
Get the template here.
Tried & tested by our hive. Here's what we think:
Age: 2+ with big kid help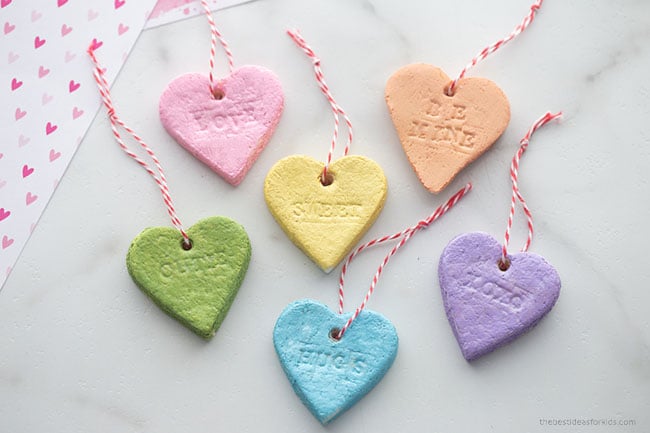 From: The Best Ideas For Kids
These salt dough hearts are incredible because they look simply adorable and can be personalized to look like conversation hearts! And the best part is you can make these to give away as Valentine's day gifts!
See step by step guide and ingredients list on her blog here.
Tried & tested by our hive. Here's what we think:
Time: 30 min + overnight drying time

Age: 2+ with adult supervision
No. 5

"I Love You Slow Much" Coloring Page

We love a good coloring page! This free printable is sure to make you and your little bug smile with a funny sloth pun and adorable valentine's balloons.
Other Ways We're Celebrating
What are some not cheesy ways of telling my family I'm pregnant? If you're looking for some more understated and...
TRENDING VALENTINE'S DAY PRODUCTS