Let's Make A Strawberry Jalapeño Margarita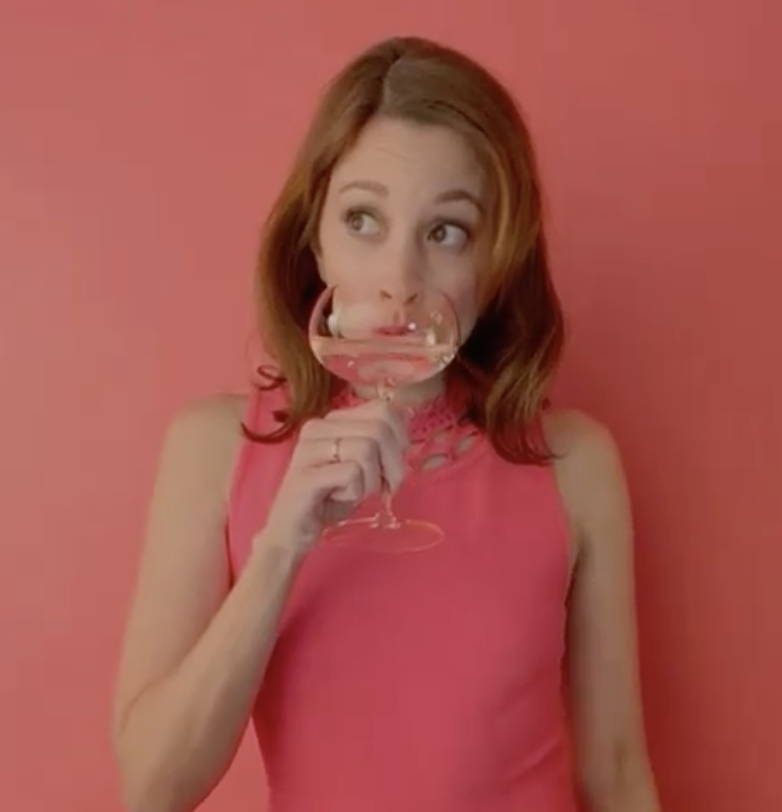 Vintage style queen, world-renowned photographer, cocktail expert, and friend of HoneyBug, Kelly Wood Clark, shares her incredible Strawberry Jalapeño Margarita with us. Watch out, it's spicy, sweet, and oh so delicious.
This drink is perfect when you're needed a little something special to ~shake~ up your normal routine. It features full and bold flavors, and you'll get to make your own strawberry jalapeño syrup, too! The great think about this, is you can make it with seltzer water or 7-Up if you're more of a mocktail person. Cheers!!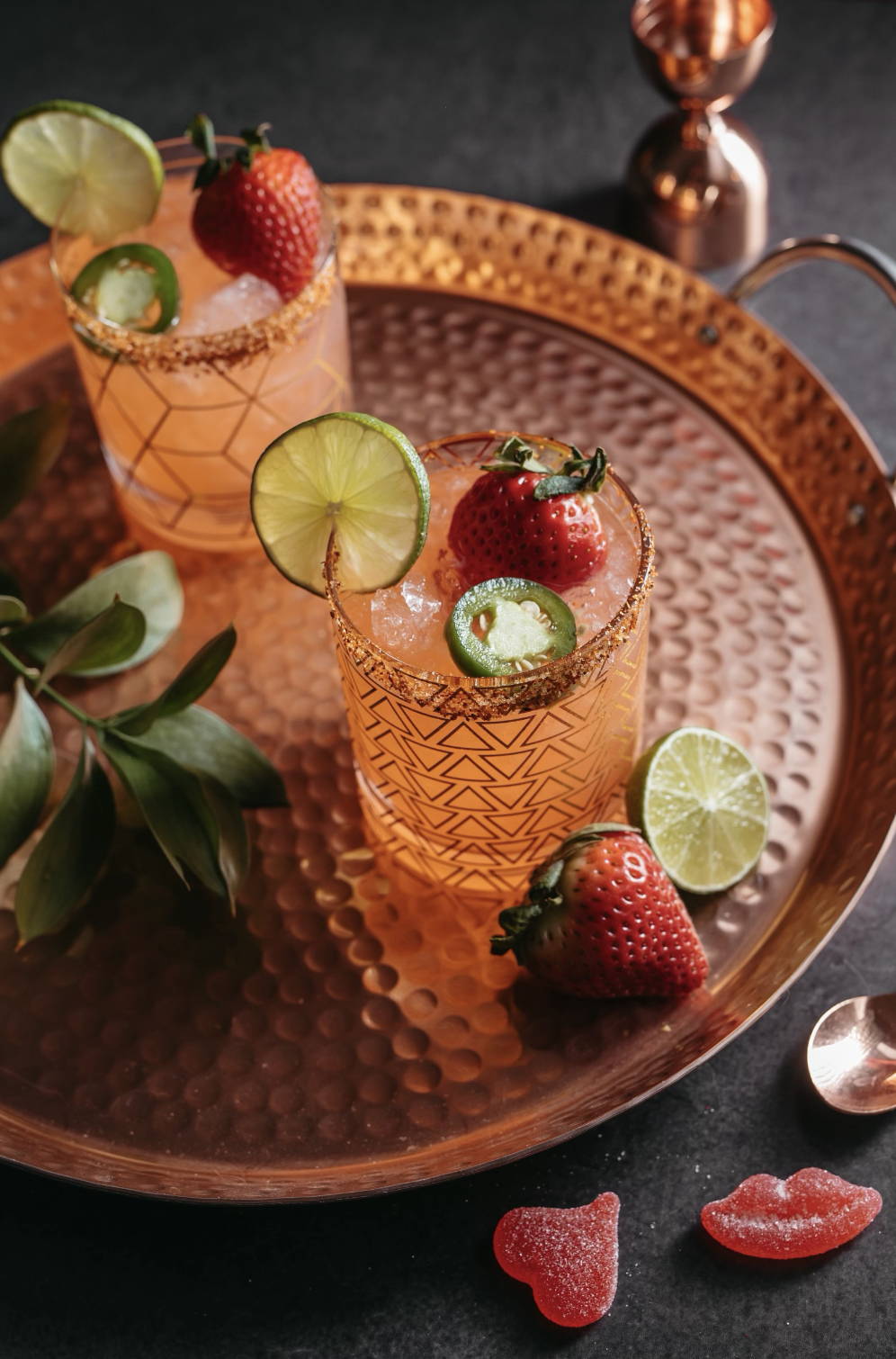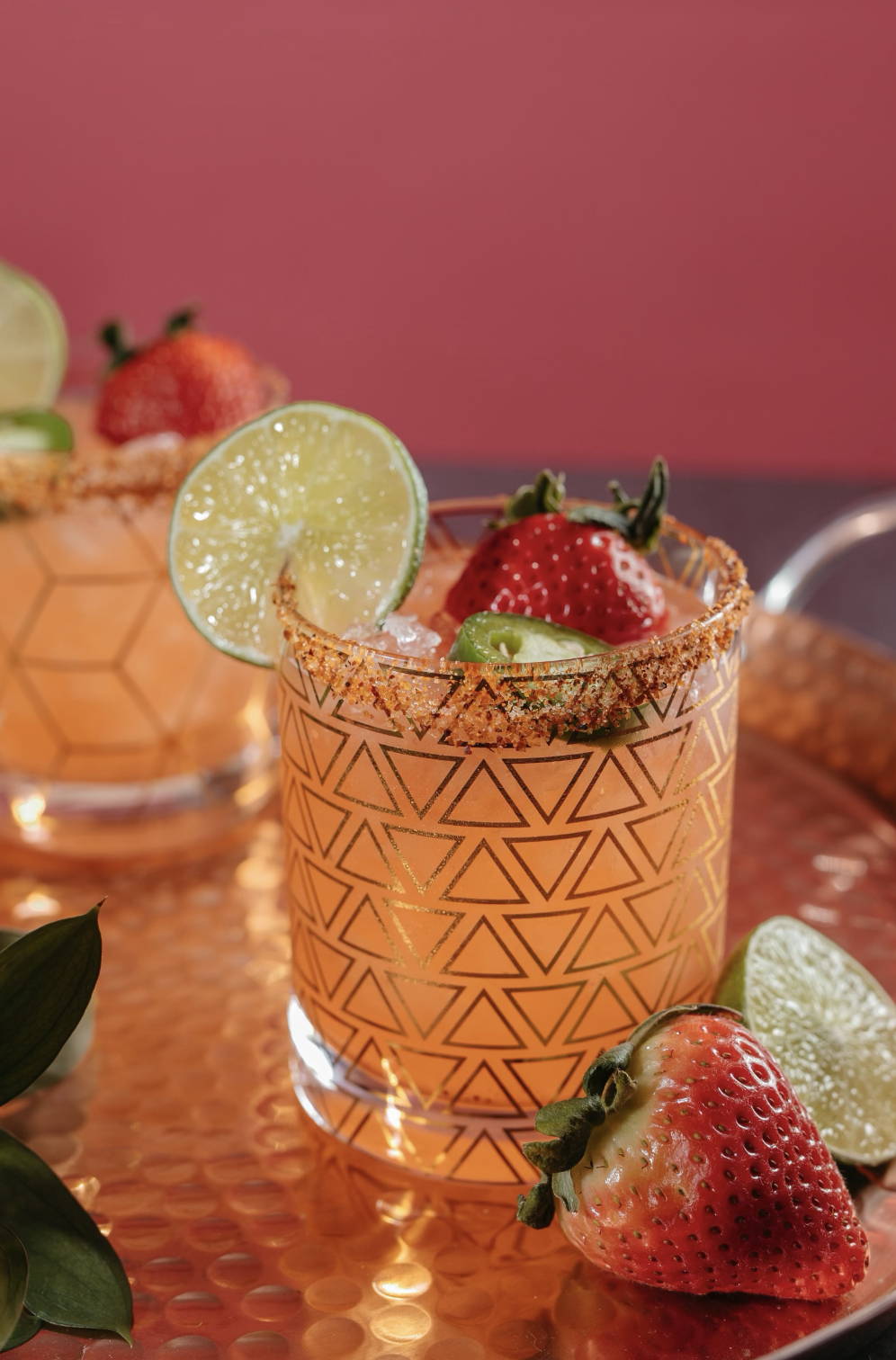 Sign up to receive relevant celebration tips and hear about new product launches

1/2 oz Homemade Strawberry Jalapeño Syrup
Put all ingredients in a shaker and shake. Pour into glass rimmed with Tajin and garnish with strawberries and jalapeño slices.

4-5 jalapeño slices (you can change to adjust the heat)
Put in a pot on the stove and bring to a boil on medium heat. Then lower to a simmer for 5 minutes and let cool before using.
Other Ways We're Celebrating
What are some not cheesy ways of telling my family I'm pregnant? If you're looking for some more understated and...
TRENDING VALENTINE'S DAY PRODUCTS