Our Top 10 Valentine's Snacks,
Treats & Lunch Ideas
Imagine your child when they open their lunchbox to find fun, festive goodies?! Valentine's Day is the perfect excuse to make heart-shaped-everything, and here's what we're doing to celebrate this season in a way that goes straight to their heart... snacks.
Sign up to receive relevant celebration tips and hear about new product launches

Valentine's is the time for heart-shaped everything! That even includes PB&J sandwiches! Your little one is sure to love these easy lunch ideas that will make their heart and bellies very happy!
No. 2
Valentine's Breakfast Board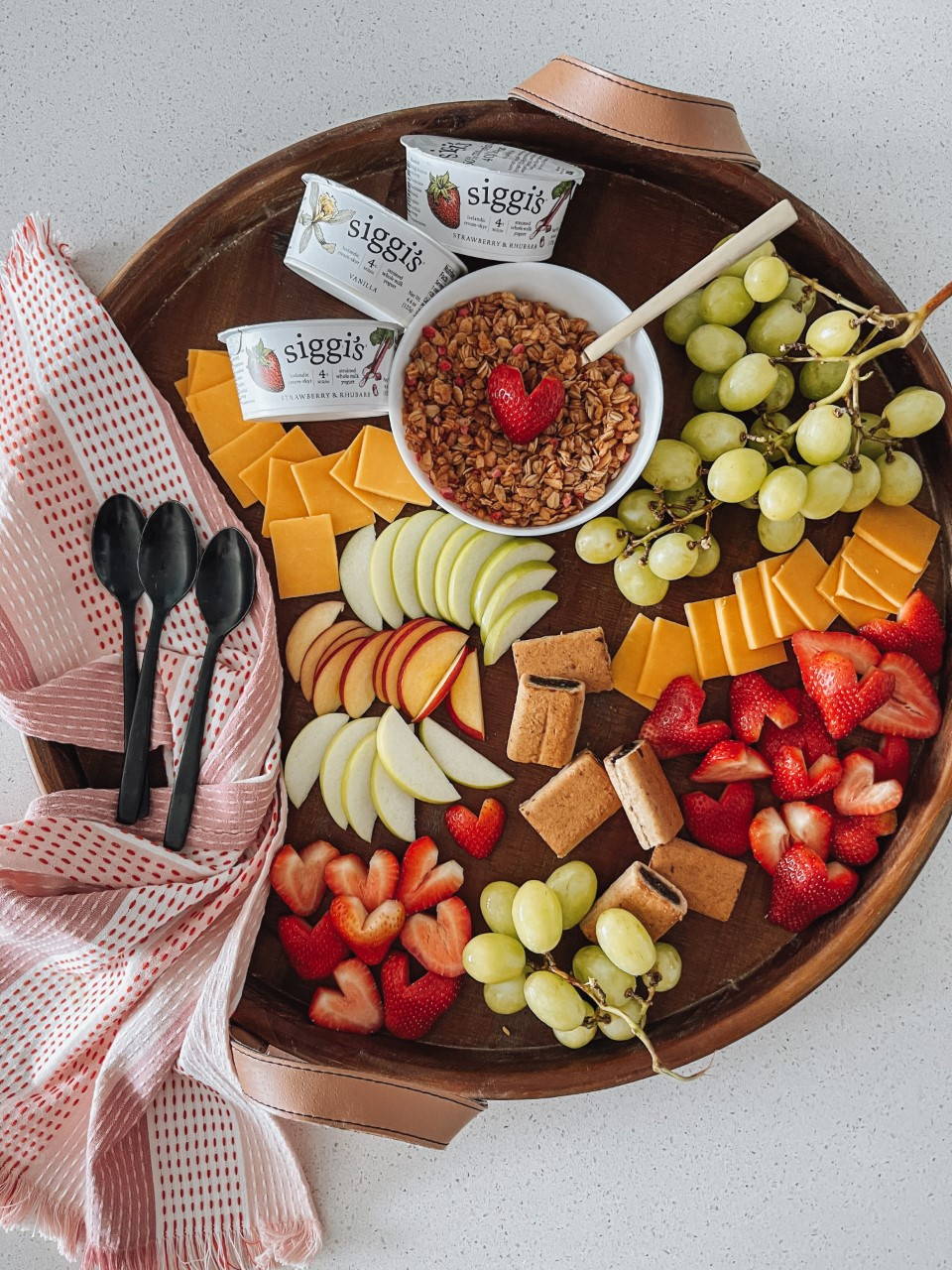 Hannah Brown, @hellobrownfamily
Hello fun and interactive breakfast! Switch it up a little and instead of making it for your littles, craft a beautiful board and let them play! This will bring joy to the morning along with some yummy fuel for the day.
No. 5
Valentine's Fruit Salad

Some super cute sweets for your little sweetie pie! Red is the color, the rest is up to you! Watermelon is such a good fruit to use with a cookie cutter, so cut it up, go to town, and your little one will be smiling ear to ear when they see this fun fruit salad!
No. 10
Sweetie Pie Dessert Board

Okay WOW we can't get enough of this one! To finish up our list, checkout this absolutely incredible dessert board! So many sweets that everyone in your family will love. No need for anything fancy, just give everything a place, get some little bowls for dipping sauces, and you are ready to roll!
What are some not cheesy ways of telling my family I'm pregnant? If you're looking for some more understated and...
TRENDING VALENTINE'S DAY PRODUCTS