V-DAY Party for Littles Tips & Tricks
Whether it's for a Galentine's Party, a class party, or simply Valentine's morning breakfast, setting the scene for an adorable party is absolutely necessary (but also SUPER fun!). Check out below for some party inspo - along with some tips from our party planner expert, Bish Events, on how to throw a gorgeous v-day party!
Sign up to receive relevant celebration tips and hear about new product launches

Tips from a Party Planner
Set the scene - Where will you have the party area be? Choose this first that way you can plan the decor based off the space you are using.
Pick a theme - Pastel Pinks? Neon Pinks? Bold Red? Pinks & Purples? Pick one & run with it.
Less is more - No need to go over the top with decor. Simple & clean is trendy. But of course, you do you!
Have a backdrop area for pictures - Have enough space around for group pictures & dress up any surrounding areas!
Personalization - add names to table setting, to glasses, to anything & everything!
@thepartydarling did such a fun job with this Valentine's Day party! The XO tic tac toe game on the wall is such a fun and easy touch! Just need some masking tape and X's and O's balloons! This balloon arch is also just perfect. Make sure to use different sized balloons to get that fun dimension.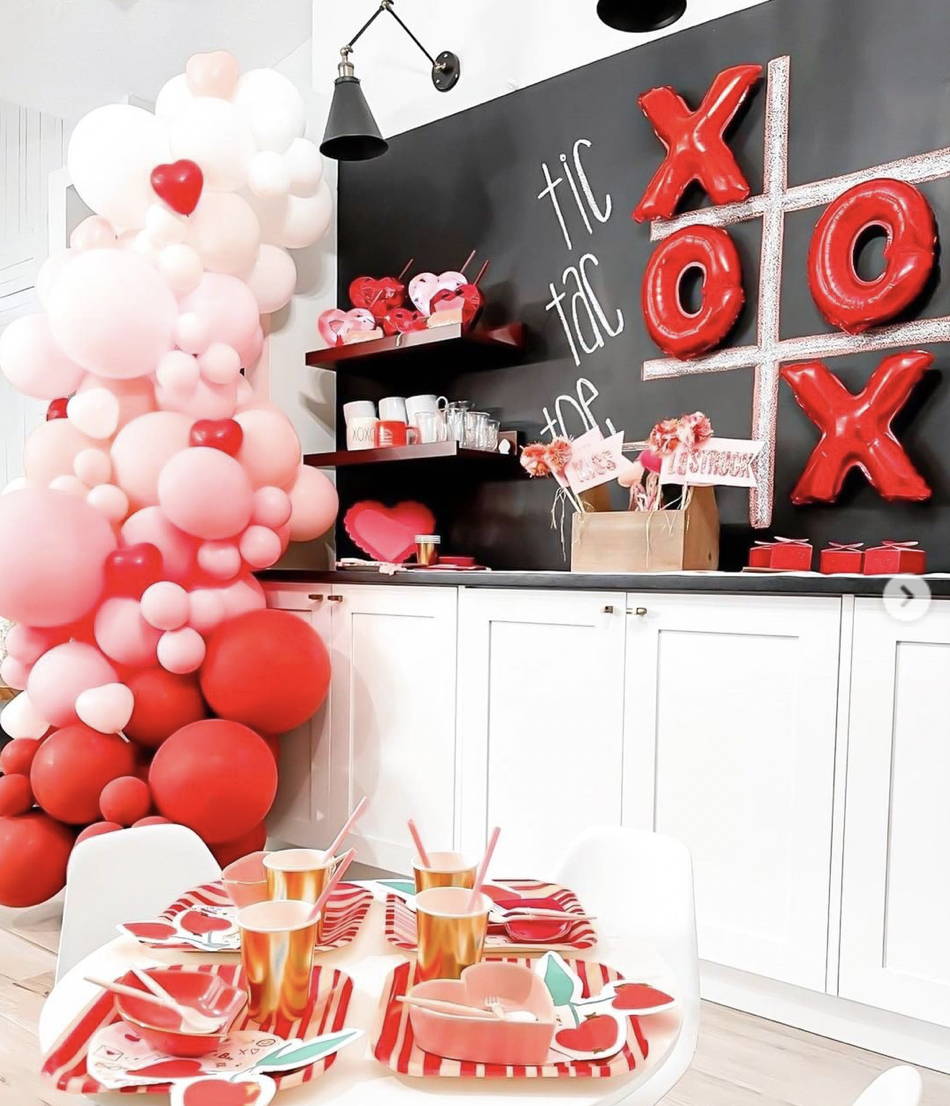 Can't Go Wrong With Too Many Hearts
The details of this party are insane! Look how cute every piece of it is! It's almost like every time you look at it something new pops out - we love it! With streamers, balloons, tutus, themed servewear and more, this party is sure to be a hit! Shoutout to iloveplum for creating this gal pal party we all wish we were invited to. View on Pinterest here.
Other Ways We're Celebrating
What are some not cheesy ways of telling my family I'm pregnant? If you're looking for some more understated and...
TRENDING VALENTINE'S DAY PRODUCTS